Knowledge Base
Problems with the License File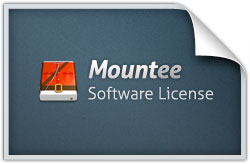 Double clicking the license file opens Dashcode or another app
Some Mail clients seem to add a .xml extension to the license file which prevents it from opening in Mountee. You can resolve this by removing the .xml from the file name so that it just ends with .mounteelicense , then double click it again.
My license file didn't work
If Mountee rejected your license file, please get in touch with us and we'll generate a new one for you.
I paid but didn't receive a license file
Email us using the link below or the support form and we will look into it immediately.